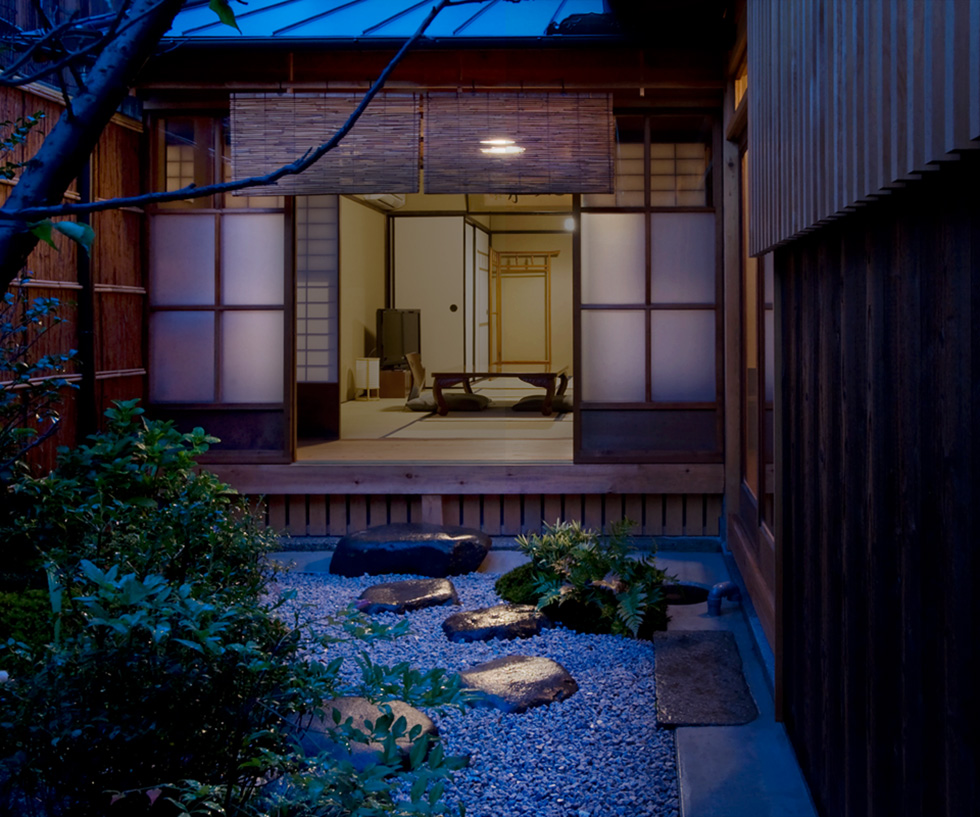 Ground Floor

Second floor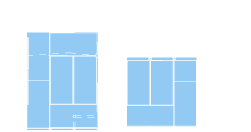 Shouan, a traditional Kyoto Machiya-style townhouse, had been reborn as a bed and breakfast. It is located on the north side of Nijo Castle, at the southern end of the Nishijin District of Kyoto. We would like to welcome you to Shouan, your hideaway in Kyoto, where you can escape the daily hustle and bustle, were you can touch traditional Kyoto culture firsthand, and where you can experience the warmth of an old-fashioned Japanese family home.
Check in and Check out Information
Check-In 16:00-21:00
Check-Out 8:00-11:00
In case you will arrive later than 9:00 pm for check in, please inform us in advance to arrange the late check in.
Due to Ministry of Health, Labour and Welfare regulations, we are required to take photocopies of foreign guests if not having registered address in Japan. We appreciate you for understanding and cooperation.
At check-in time we will give you the room key and the key for the entrance door.
We remind you to give them back when you check-out.
If you used the fridge, you can pay when you check-out.
Front Desk Operating Hours
Business Hours 8:00-11:00 & 16:00-21:00 (The front desk will be closed between 11:00 am and 4:00 pm) Guests' luggage before check in and after check out can be stored.
Please understand that no staff member may be attended between 11:00 am and 4:00 pm.
Dropping off and picking up can be done during our front desk operating hours.
Other Information
No curfew is set at our machiya, but the entrance door is locked for security reasons between 9:00 pm and 8:00 am.
All guests are asked to lock the main entrance inside the building when coming back to the machiya between 9:00 pm and 8:00 am.
Our machiya is a smoke free building.
Room services
Wi-Fi
Fridge
Kettle
Teapot, tea cups, japanese tea
Coffee cups, instant coffee
Towels
Toothbrush
Futon
Shower and bath
Shampoo, conditioner, body soap
Rental
Cycle 500 yen
Beverages
Beer: 300 yen
Mineral water: 150 yen
Sparkling water: 150 yen
Please inform us in advance if planning to take children aged under 10-year-old to the machiya.
We offer futons for bedding in all rooms. All guests are required to make their own futon with provided sheets. If you are not sure how to make futon, please inform us and we are happy to help you.
All guest rooms are equipped with air conditioners to heat up or cool down the rooms. However, since the machiya is an old wooden building, rooms may not be enough cool the summer and warm in the winter even with air conditioners. We advise guests to bring warm clothes in the winter.
Since the Kyomachiya is an old wooden building, the machiya is not a noise proof building. Please take a noise control at night time to respect other guests.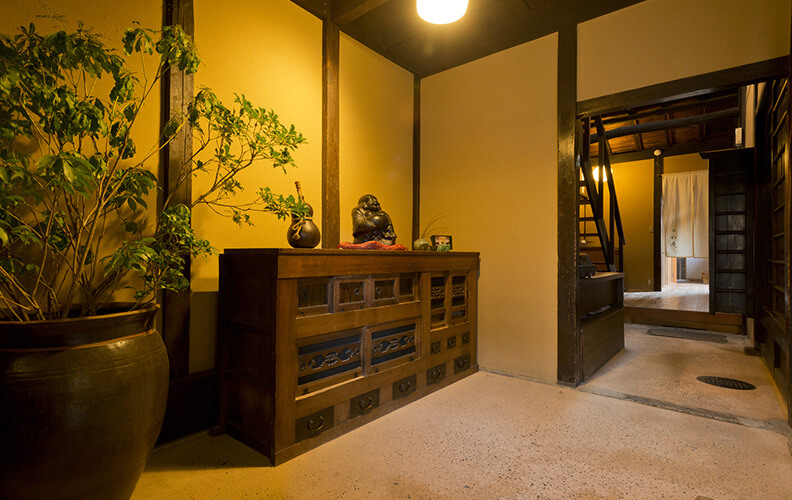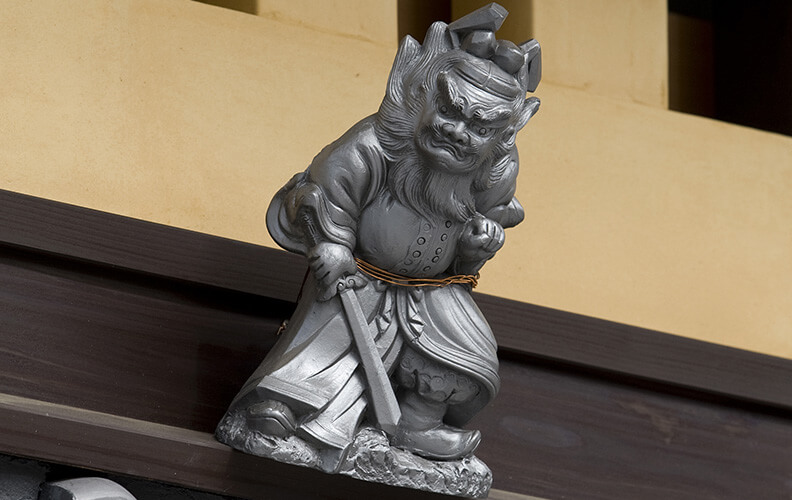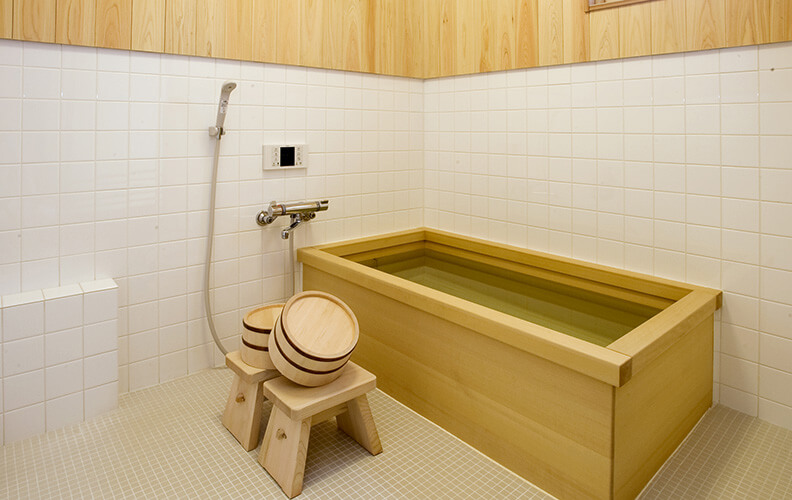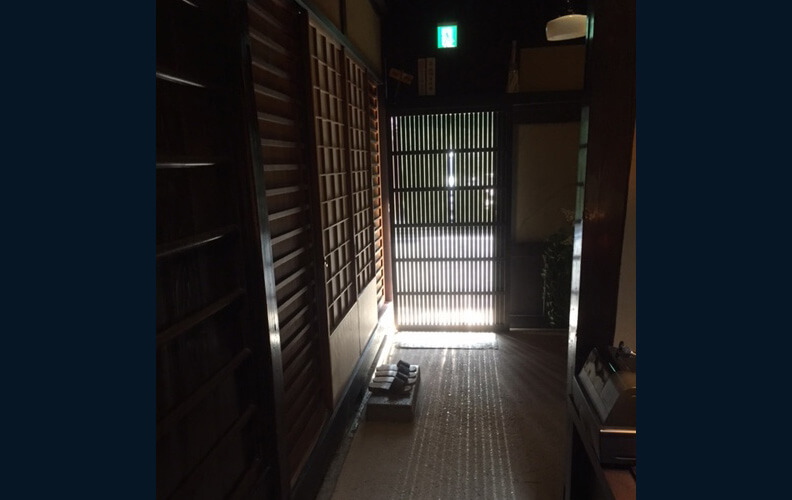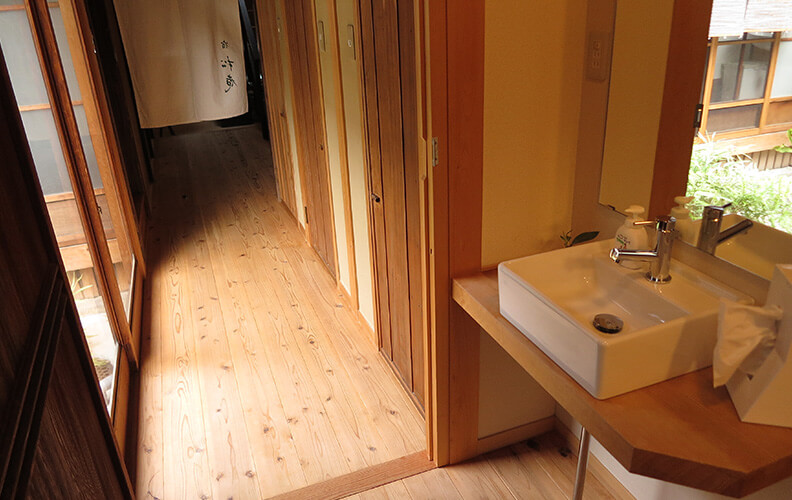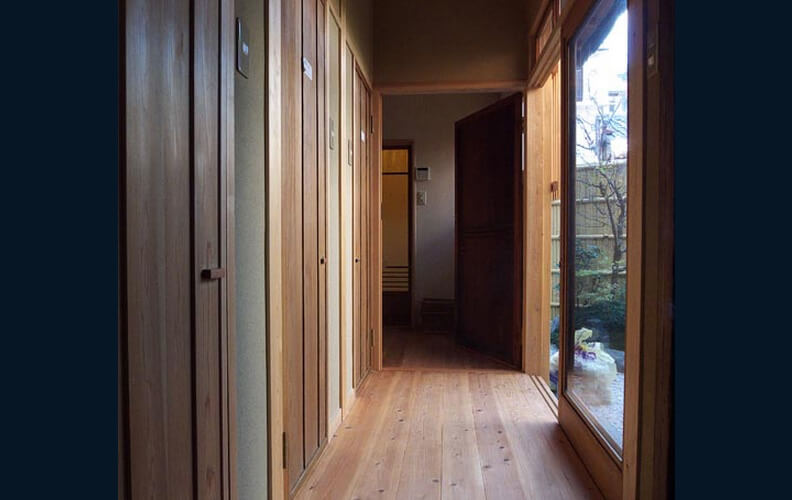 Terms and Conditions of Our Website
This website (the website) is owned and operated by Shouan (us). Please read through the terms and conditions shown below well and agree with them in advance when visiting the website. Contents are subject to change without any notification, and we sincerely advise all audience to check the contents each time you visit the website.
The copyrights
All copyrights of contents on the website including logos, information, pictures, designs and documents are basically owned by the administrators whom we appoint. All contents on the website are prohibited to be shared with others, including copying the contents and using in any document or on any website without our consent, other than personal uses or in a case approved by the Copyright Regulation.
Immunity
All contents are updated and inspected by us to provide accurate information, but cannot be guaranteed with accuracy or usefulness or safety. Therefore it is not our responsibility to cover any damage or inconvenience caused when visiting the website.
Under our decision made as needed, services provided on the website or contents may be cancelled or deleted or the subject to change without any notification.
Privacy Policy – Purposes of using personal information
It is our responsibility to collect, access and manage personal information appropriately, and to obey the related regulations. We store guest lists in an appropriate place where no authorized person can access. Personal information collected when making bookings and checking in is used only to provide the suitable guest services and related information of our products and services. Any information will not be provided to guests who agree not to be given. There may be a case where the third party may post direct mails to guests, but personal information is handled by us appropriately.